The team
L'équipage
THOMAS
While grape picking as a student in Burgundy, Thomas discovered his desire to be a winemaker. During his studies in tropical agronomy he chose to specialise in wine. Two long work placements in California taught him a great deal about terroir and vinification on a small vineyard in Sonoma valley.
Once graduated, Thomas continued to deepen his understanding of the world of wine and wine tasting by working as a wine seller in a Paris boutique. After this he found a job in Champagne as a viticulture consultant, and stayed there for 5 years. Time for him to learn more about winegrowing empiricism, the language of the vines and master the idea of terroir. However, this time would also lead to a rejection of an over-engineered wine industry. In Provence, in the county of Var, Thomas returned to winemaking while running a winery and at the same time continuing as a consultant for a firm that managed some of Provence's finest vineyards.
In 2008, his dream of having his own winery came true with the acquisition of Clos de l'Élu, in the heart of the Layon valley. Knowing that great wine begins in the vineyard, Thomas uses all his knowledge, experience and intuition to create a range of new wines.
CHARLOTTE
After a solid experience working in communication, Charlotte now works at Thomas's side in their adventure at Clos de l'Élu. Her technical knowledge comes first of all from her interest in pairing wine with gourmet food. She learns the rest from her husband/teacher who has entrusted Charlotte with her very own wine: Espérance.
As well as the administration of the winery, Charlotte works in sales, and manages the marketing of the winery: brand image, packaging, events, and communication methods; but manages to leave time to get out into the vineyards and help in the cellar!
JEAN-PIERRE
For more than 25 years Jean-Pierre has maintained the health and upkeep of the vineyards of Clos de l'Élu. Whether in his tractor or his boots, he knows every nook and cranny of the different plots, even each vine. Energetic and curious, he has been able to adapt to the new rigours of organic winemaking and follows with great interest the new direction of the winery. He works as a vineyard supervisor and assists in the winemaking process. Discreet and rigourous, he is a pillar of the winery.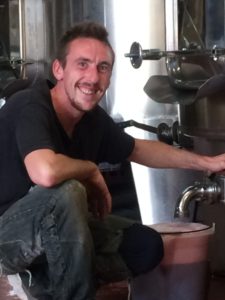 MORGAN
Morgan fell in love with the vineyard while working as a seasonal worker. He decided to go back to school, which revealed his determination and his courage. After 2 years of training, he is totally part of our team! His job is to prepare orders as well as to work in the vineyards with Jean-Pierre or in the cellar with Thomas.
WITHOUT FORGETTING…the seasonal workers!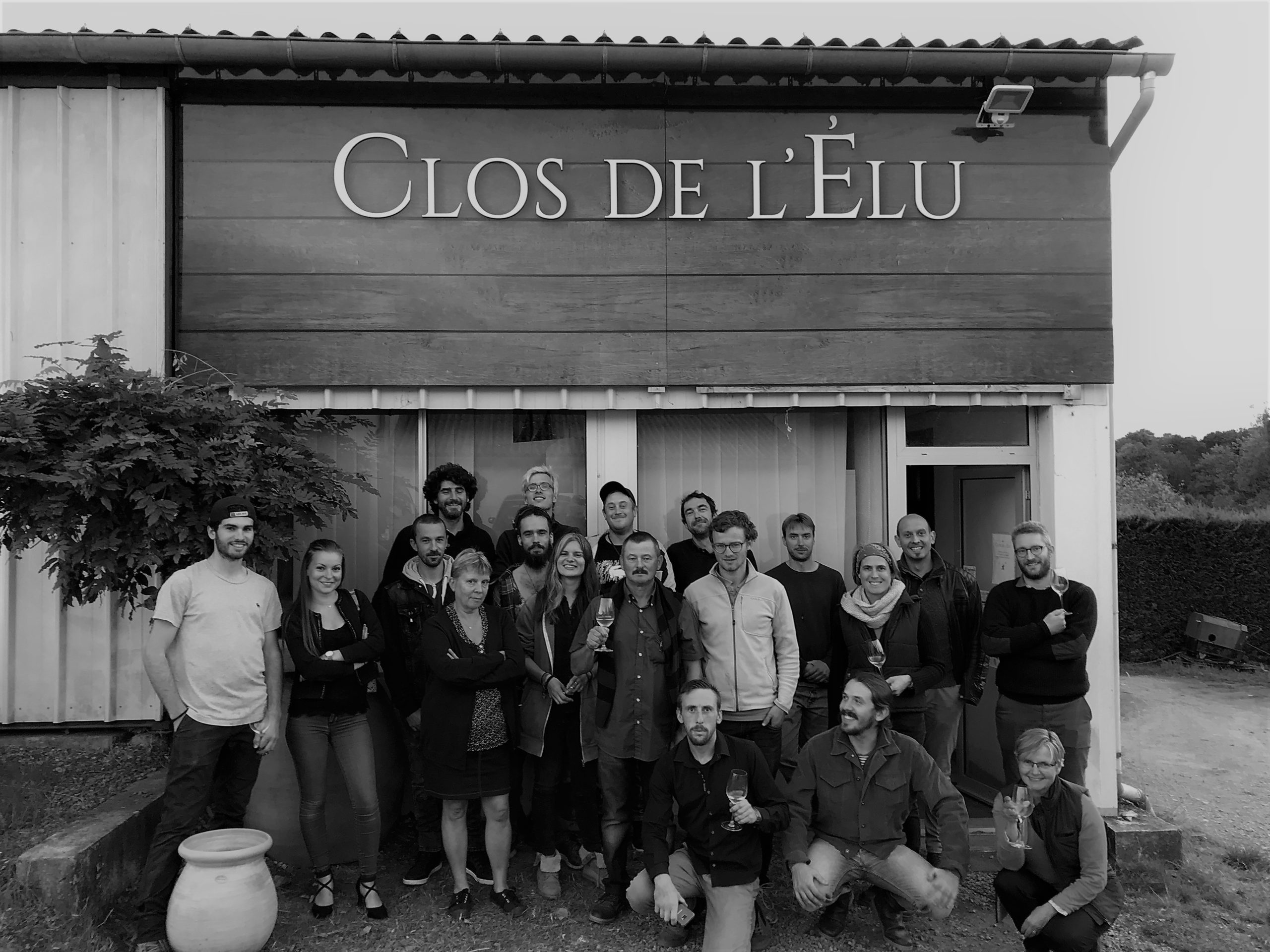 Organic agriculture is labour intensive, even more so in winemaking. To manage the 20 hectares, the Clos de l'Élu employs numerous seasonal workers to help with pruning (December to March) the debudding (in May), the fencing/trellising (in June), and of course the harvest (in September and October).